PLA Adboard

For sale and wanted ads on this board are for PLA members only and must be accompanied by the name of the member although the name does not have to appear in the ad.
Email your ads to adboard@provincelake.org and we will get them posted on the website and send an email distribution note as well as a Facebook post.
No "personal" type ads will be allowed. Acceptable items are such things as real estate, furniture, boats and accessories, cars, OHRVs, etc. Ads will remain on the board for approximately one month unless we are asked to remove them.
Anyone may purchase but only members may list items.
PADDLE FOUND – AUGUST 18, 2021
BladeShield paddle floating today in the lake. Contact Peggy Figgins-Hill at 617-893-2739 and we can arrange pickup.
WANTED
FOR SALE
HOT DOG TUBE FOR SALE – AUGUST 18, 2021
Slightly used 3 person HOT DOG tube with heavy duty rope. $100
Kathy 490-8090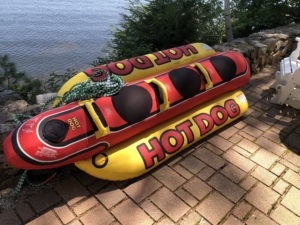 _____________________________________________________________
CANOE & KAYAK FOR SALE – AUGUST 13, 2021
CANOE:
17ft DE-17 series Michi-Craft Canoe
5-person capacity or 700Lbs
Accessories and MotorGuide 36Lb thrust trolling motor with bracket included.
Canoe denting (see pic) does not affect performance.
$650 or best offer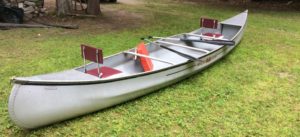 KAYAK:
13 Ft Red Manteo Wilderness System Kayak
8 Ft paddle
$250 or best offer.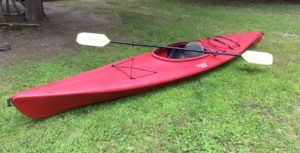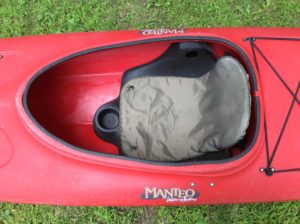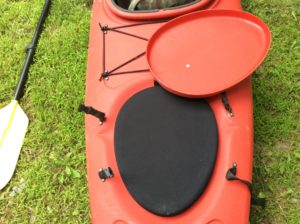 _________________________________________________________________________