The 1st Annual 2016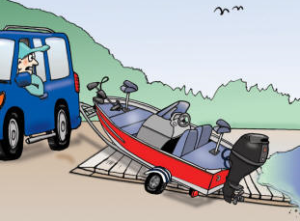 TFCC Province Lake Boat Launch
Donation Drive
The Towle Farm Community Corporation (TFCC) is the owner of the only public boat launch ramp at Province Lake. The ramp is located on Bonnyman Road in East Wakefield, NH.  For over 60 years, TFCC has made this ramp available for public use free of charge.
The TFCC is a non-profit homeowners association with 45 supporting property owners who, through their dues, maintain the boat launch area including the expenses of taxes, liability insurance and maintenance. These costs have quadrupled over time and TFCC is seeking donations from the public in an effort to offset these ever-increasing costs associated with a ramp used by the public.
TFCC will conduct a boat launch donation drive at the ramp two weekends a year. The first donation drive will be the last weekend in May and the second during the first weekend in September or Labor Day Weekend. Our goal is to raise a minimum of $2,000 per year. The suggested donation amount is $20.00. A ramp information flyer and a receipt will be provided to each donor at the time of donation.
Anyone missing these weekend campaigns that wishes to make a donation is encouraged to do so by sending their check to:
Towle Farm Community Corp.
Boat Launch Drive
P.O. Box 70
East Wakefield, NH 03830